Our People
At Scapa we are proud of the broad spectrum of experience, talent and skills that comes from our global workforce and understand that developing and managing our talent is essential in achieving our plans for growth.
Providing managers with effective tools to help drive value creation within their teams is essential in developing our employees as our competitive advantage.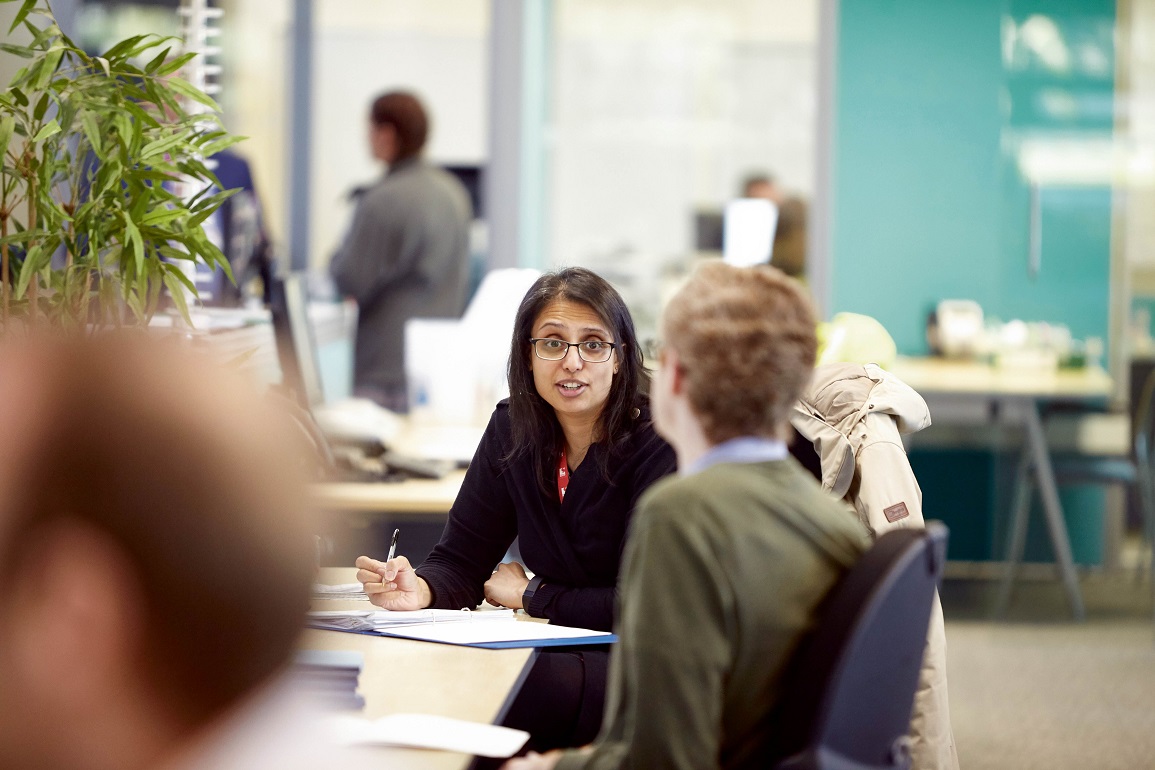 Managers and individuals are encouraged to recognise and reward employees for their achievements through several recognition tools. We continually invest in our talent management programme with the aim of future-proofing the organisation by developing our people, defining our future talent requirements and identifying and preparing those with leadership potential for succession roles.
---
The Scapa Way
We continue to drive an entrepreneurial culture across our business through 'The Scapa Way', our global programme that sets the guidelines to create a work environment where people can take ownership for their work and create value for our stakeholders in a principled way.
We achieve this by ensuring everyone in Scapa shares our vision of value creation, by building the right team with the virtues and talents required to deliver for our stakeholders, by having the right knowledge that will allow us to understand and seek success, empowering people by having the appropriate decision rights, and by incentivising people through financial and non-financial means.
We understand the value of recognition and that is why we continue to drive the 'Living our Guiding Principles' recognition scheme throughout the business. This programme encourages all employees to recognise peers and teams for demonstrating behaviours aligned to 'The Scapa Way'.
Our 10 Guiding Principles
---
Scapa is an equal opportunities employer
At Scapa we are committed to providing an environment where everyone is treated fairly. We recognise that it is important to have a diverse workforce, with equal opportunities for everyone. We promote an environment free from discrimination, harassment and victimisation and a culture that is supportive and inclusive.
Recruitment
Our employees are key to the success of the business. Characterised by their entrepreneurial spirit and the ability to adapt to change, our people are passionate, committed and determined. Their virtues and talents have been and continue to be fundamental to our growth.
Scapa aims to attract and recruit people from diverse backgrounds, with skills and abilities that will contribute to our success. We recruit people who have the potential to grow with the business. We are committed to providing an environment where everyone is treated fairly. We use a clearly defined and fair criteria in our recruitment programme, employing people based on their virtues as well as talents.
Employee engagement
At Scapa we understand the importance of an engaged workforce. We are committed to creating an environment where employees are motivated and care about doing a good job. We conduct a Global Engagement Survey covering various aspects from job satisfaction and career development to health and well-being. The results of the survey help us to identify where we need to focus our efforts to continuously improve, and allow us to design and refine programmes across the business. This survey is completed bi-annually to ensure we are monitoring our progress and to make sure that our employees' voices are heard.
Gender pay reporting
In accordance with relevant Gender Pay Reporting legislation we report the following:-
Scapa Healthcare – Gargrave - 2022
Scapa Healthcare – Gargrave - 2021
Scapa Industrial – Valence - 2020
Creating value in our communities
Scapa is committed to supporting the communities in which we operate, across all of our global locations. This may include financial support to registered local and national charities, through a range of fundraising methods, and sponsorship to our chosen partner organisations.
We are continuously challenging ourselves to find new ways of supporting local initiatives. The way in which we manage our charitable donations and sponsorship framework ensures that we are giving responsibly and in line with our Guiding Principles.